About US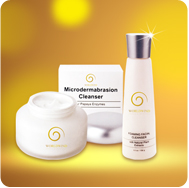 Beauty Island Skin Care, Inc. is a fashion and beauty company, located in the San Francisco Bay Area, California, USA. is founded by Windy Kwong who is a beauty expert from Hong Kong. Beauty Island Skin Care, Inc. is hosted personally by Windy and reputable. It has many professional and high-level customers, from Hong Kong, Taiwan, mainland China, Japan, Southeast Asia etc. they come here to enjoy the professional services. and frequently be invited to serve as Talent Guide, accreditation and stylist, Beauty consultant.



Founded 18 years, Beauty Island Skin Care, Inc. owner Windy is recipient of 2010 CBS Outstanding Contributor Award, an outstanding achievement award etc. Singtao Daily , World Daily, Phoenix TV America Station reports in succession. China Fortune and HOW2USA interviewed windy many times.


In 2011, Beauty Island Skin Care, Inc. introducing the new brand -WorldWind. There are seven skin care series products. Achieved the change from a single service to service and a combination of product. The unique services with the unique combination of products, let it famous. Newbrand of Beauty Island Skin Care, Inc.-WORLDWIND wanted agents, creating better future.